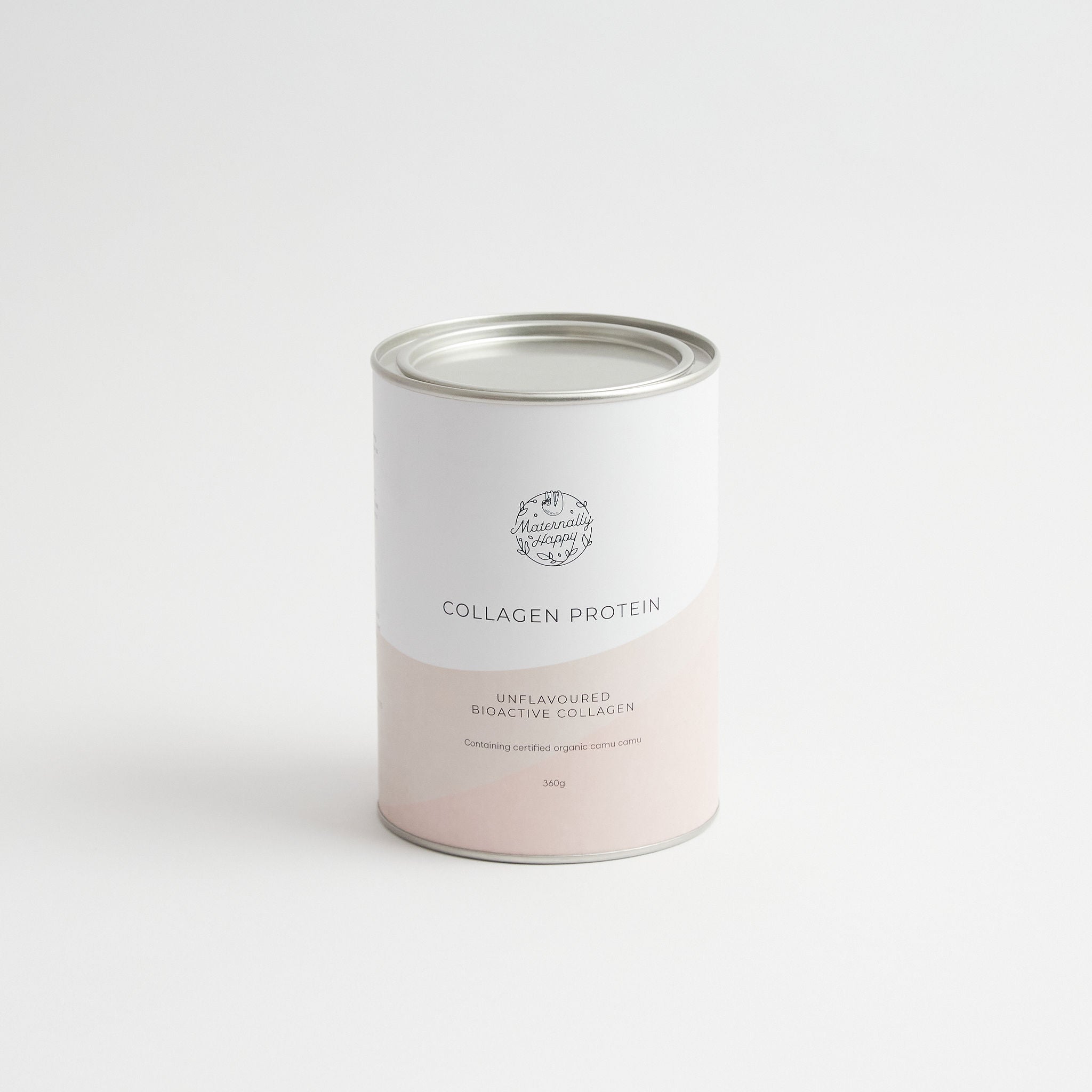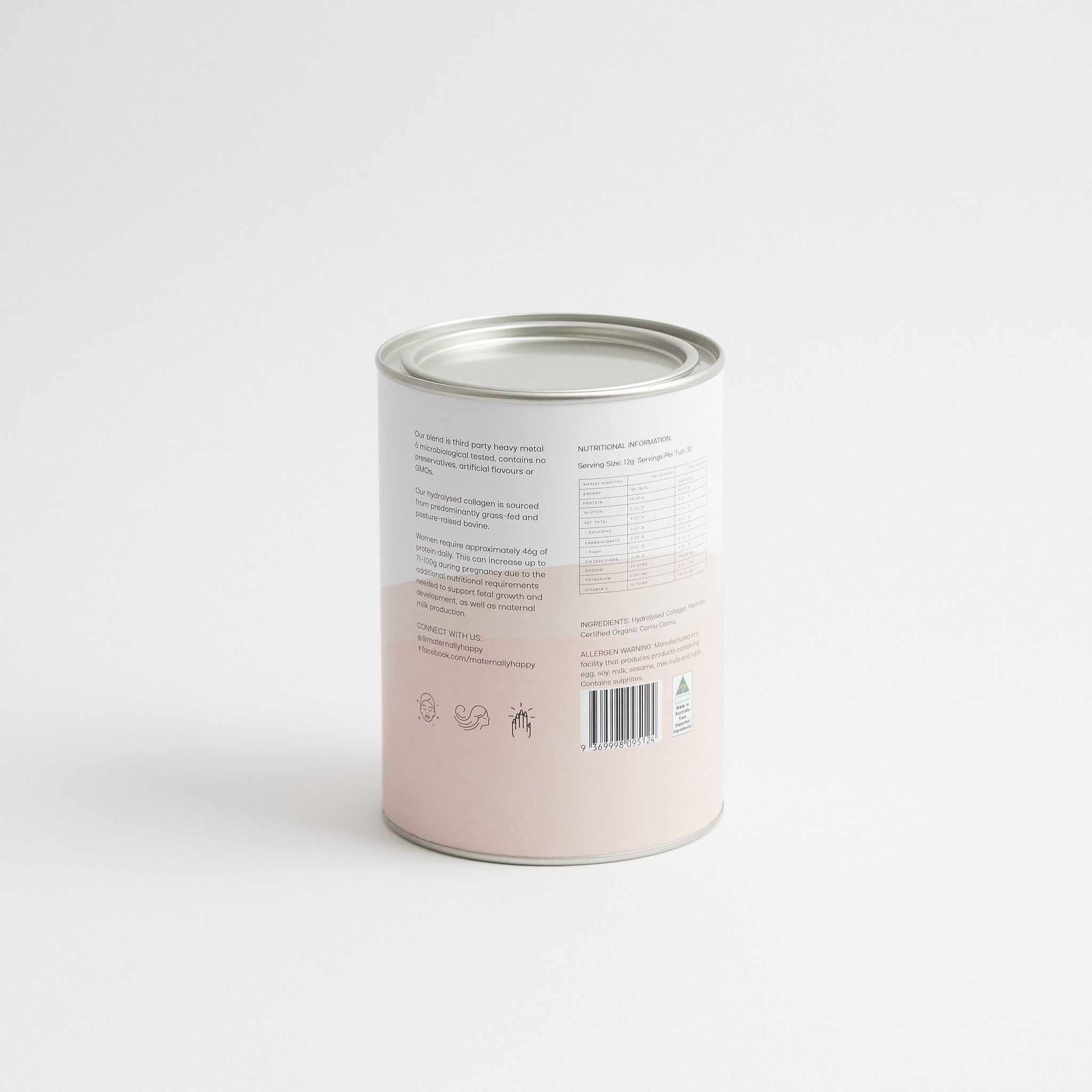 Collagen Protein - Unflavoured
Sale price

$46.00
Regular price
(/)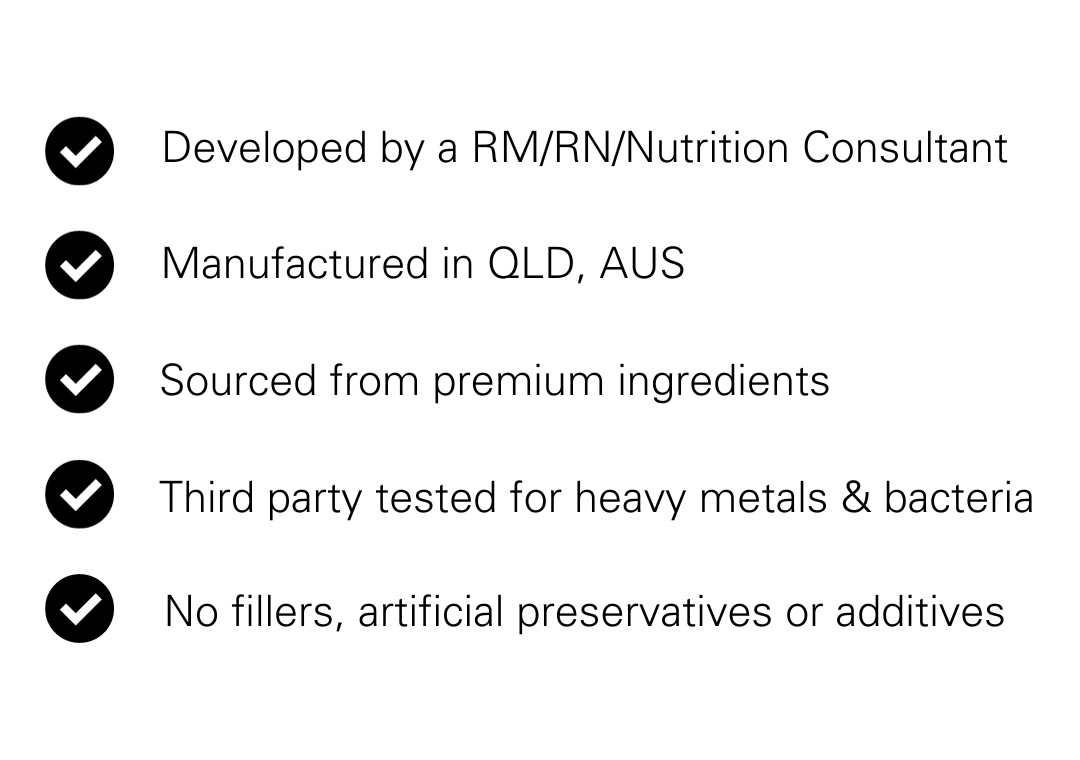 Please note: If you purchase pre-sale Myo-Inositol in the same order as your collagen they will be sent out together once Myo-Inositol is back in stock. They will not be sent out as seperate orders.
Collagen is the most abundant protein found in the body, making up about 1/3 of all protein. It forms the connective tissue for almost all of the structures in the body, including; muscles, tendons, skin, bones, blood vessels and digestive tract. It is essentially the glue that holds your entire body together. Unfortunately, collagen levels begin to decline in your mid 20's and unless you are eating a significant amount of gelatinous meat products and connective tissue every week, you will not be getting a whole lot of collagen in your diet!
Collagen supplementation may be beneficial, not only as you age, but also during pregnancy and lactation. Collagen turnover is incredibly high in pregnancy, both for maternal and fetal demands. 
In addition to this, most women do not meet their protein requirements during pregnancy and postpartum. This is because daily protein requirements increase to as much as 70-120g during pregnancy. The increased protein requirements are needed for baby's growth and development as well as maternal milk production. Collagen is in an optimal source of protein to support these requirements during your prenatal period and beyond. 
Ingredients
Hydrolysed Collagen Protein & Certified Organic Camu Camu

- Our hydrolysed collagen is sustainably sourced from bovines in Brazil. They are predominantly grass-fed and pasture raised; however during the snow season are fed non-GMO grains.
- Our blend is third party heavy metal tested and microbiological tested to ensure high quality.
- Each serving contains approximately 10.4g of high quality, bioavailable protein.
- Manufactured in Australia in a HACCP & ISO9001 certified facility.
How to use?
- 2 levelled scoops = 12g
- Consume 1-2 servings daily, depending on your daily dietary requirements or as advised by your healthcare professional. 
- Each container has been formulated to last approximately one month with 30 servings. We recommend starting with one serve everyday.
- Shelf life is currently 18+ months, however always refer to your individual container packaging.
As with any supplement or medication, please consult your healthcare professional prior to consuming.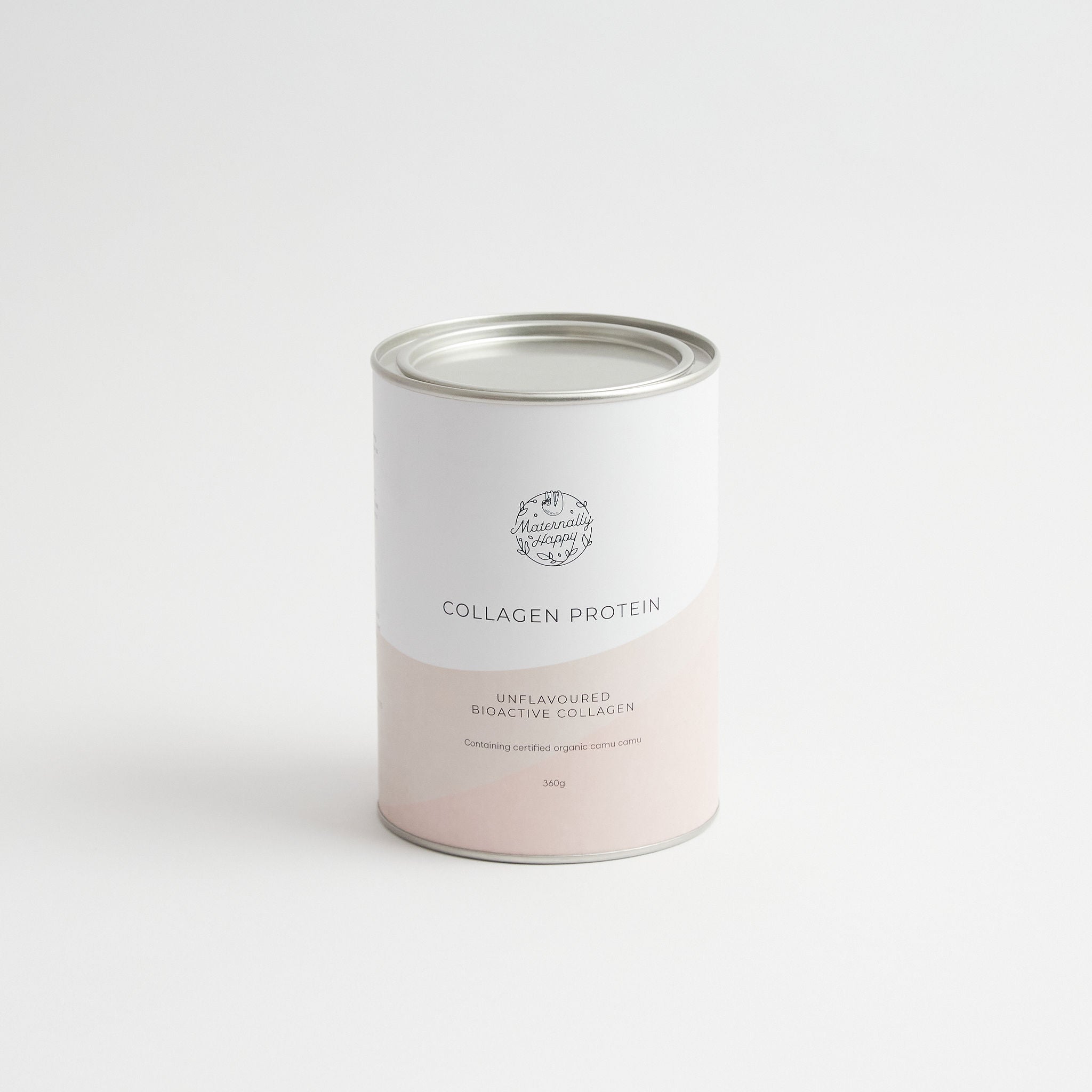 Collagen Protein - Unflavoured
Sale price

$46.00
Regular price
Choose options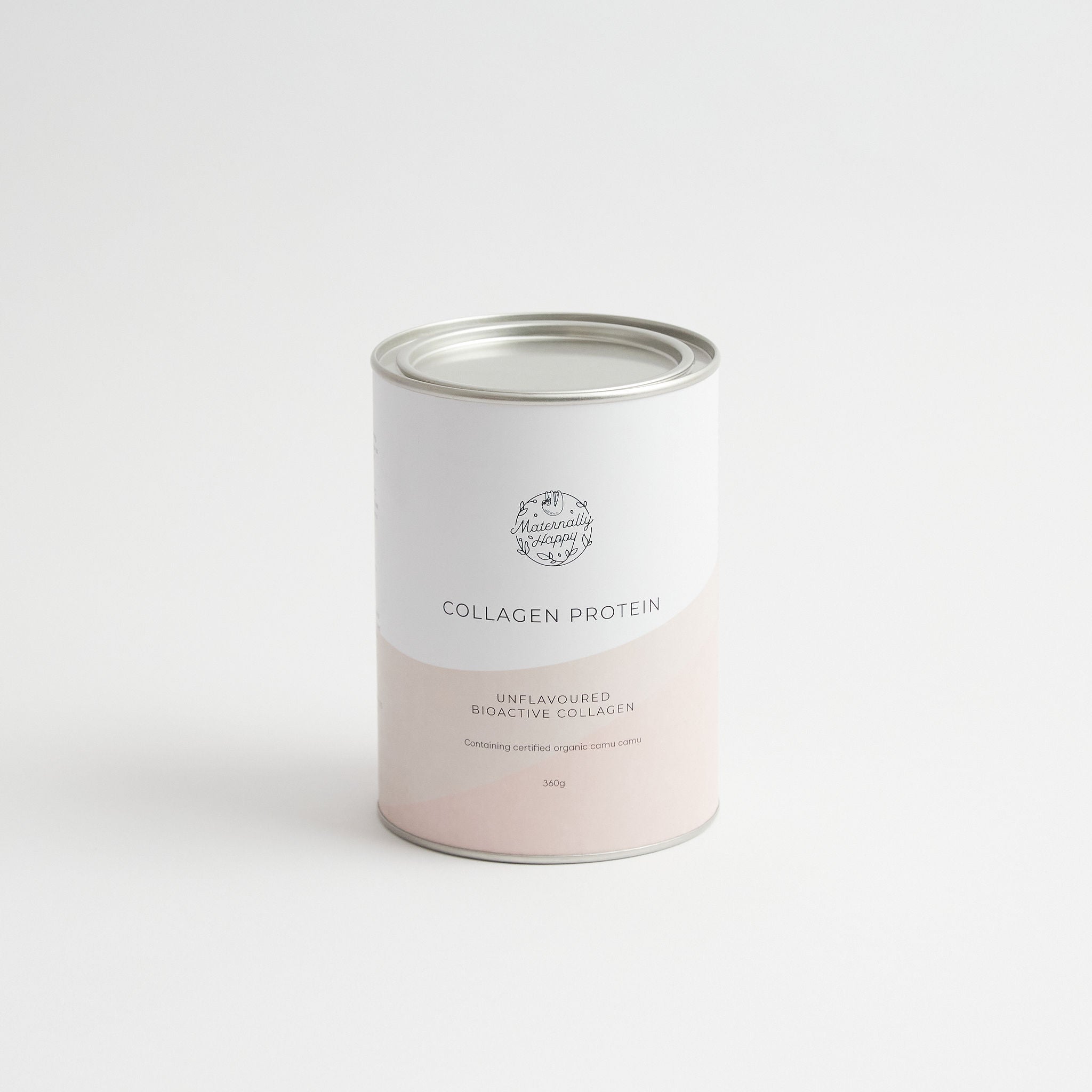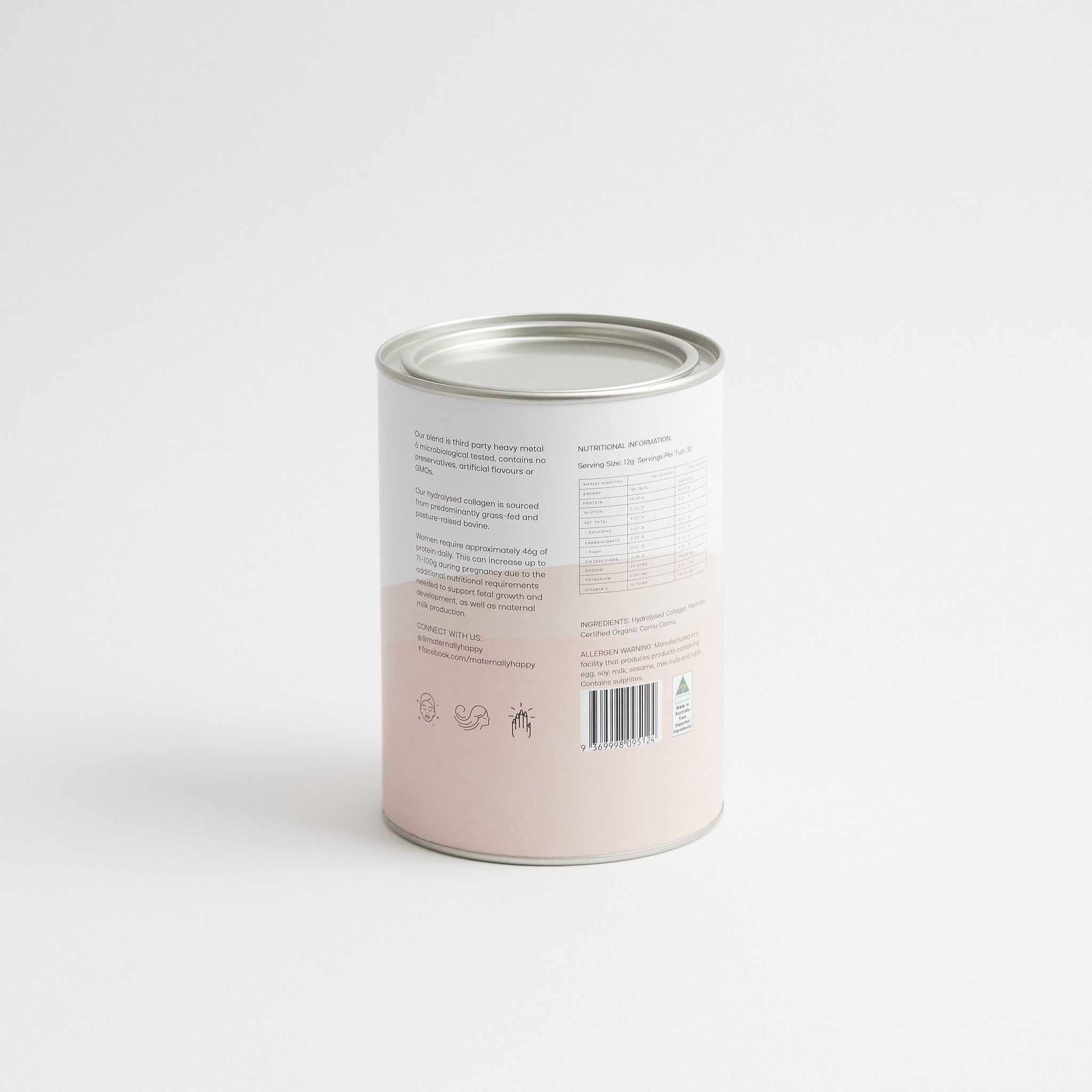 TESTIMONIALS FROM HEALH PROFESSIONALS
Karina Marschall
Women's Naturopath
"I recommend collagen to just about all my clients heading in to pregnancy. It's great at supporting skin elasticity and to support joints and ligaments that have to support all that extra growth. An extra bonus, collagen can also help rebuild, restore and heal after birth."
Emily Bohn
RN/RM/IBCLC
"Collagen supports the structural integrity of human tissue. With this is mind, it's easy to see why the body's demand for collagen is high during pregnancy and lactation. Optimal collagen intake supports the endometrium for fertility, helps the development and function of the placenta, helps to regulate blood pressure, blood sugar and can help in reducing swelling."
Emma Morris
Clinical Nutritionist
"Collagen powder is a great supplement for pregnant women and mothers because it contains an array of amino acids which help to satisfy hunger, control blood sugar, nourish skin and ligaments, and also help repair birth wounds. It also helps the circulatory system adapt in pregnancy! I recommend it to almost all of my pregnant clients and it is a must-have for all my postpartum mamas, too."
Bernadette Lack
RM/PT
"I absolutely LOVE this product, for myself and those in my care. My hair and nails feel epic and I believe it has played a part in my prolapse healing. I highly recommend it!"