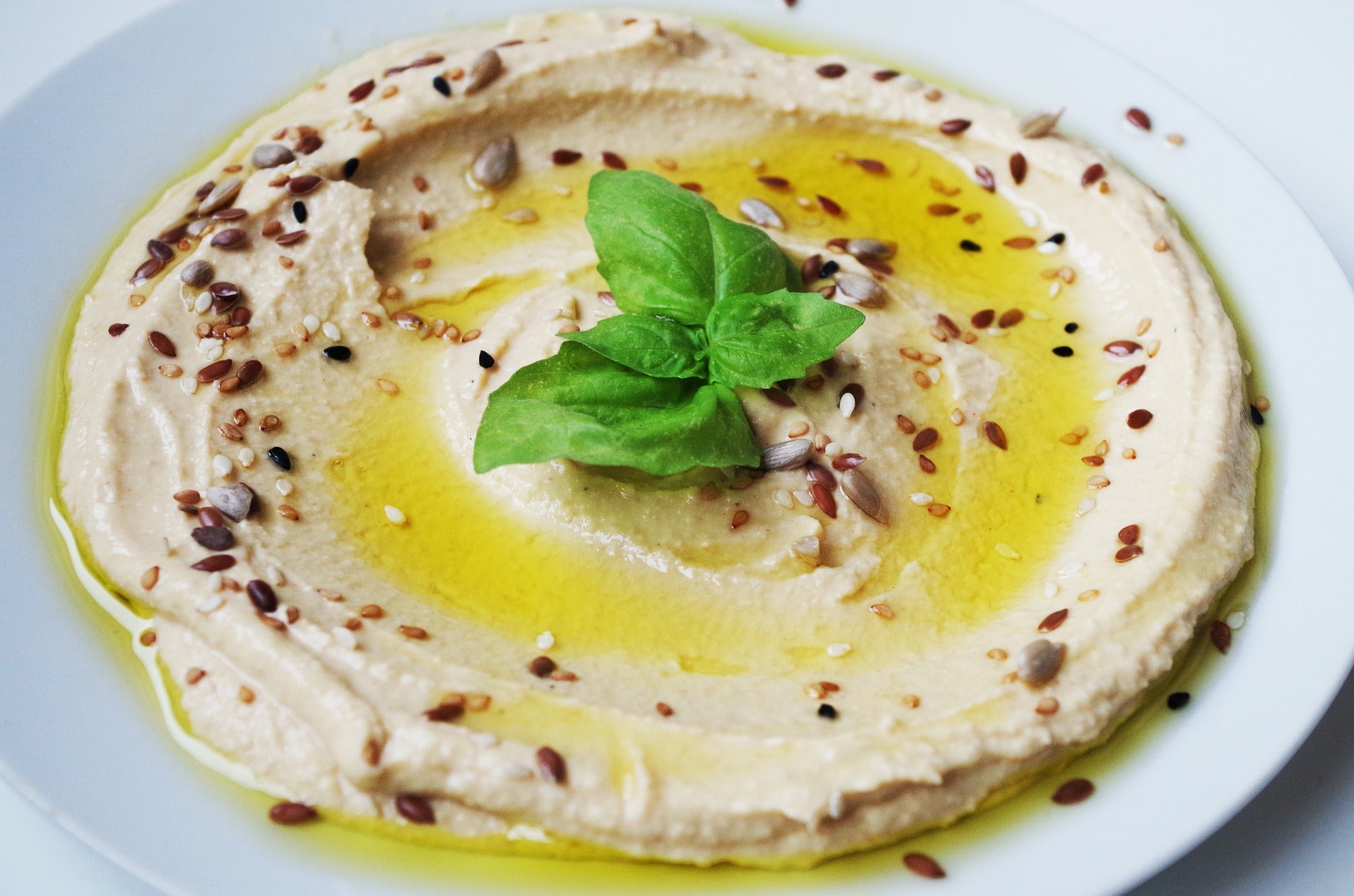 Hummus is probably one of the greatest dips of all time. It is so creamy and the perfect dip to go with carrots and cucumber or on flatbread. It is simple to make, canola oil free and contains no added nasties. Store bought hummus will usually contain canola oil which is hydrogenated and 9 times out of 10 genetically modified. 
If oils are not "cold-pressed" or "extra-virgin," the oil is considered refined. This process includes caustic refining, bleaching, and degumming – all which involve high temperatures or chemicals that are damaging to the human body. Try to choose a hummus that contains extra-virgin olive oil if opting for store bought.  
INGREDIENTS:
1 can of organic chickpeas (rinsed & drained)

1/4 cup (60 ml) fresh lemon juice (1 large lemon)

1/4 cup tahini

2 small organic garlic cloves, minced (the more garlic the better I say)

2 tbs extra-virgin olive oil, plus more for serving

1/2 tsp ground cumin

Pink Himalayan sea salt to taste

2-3 tbs of filtered water

Sprinkle of ground paprika or sumac, for serving

2 scoops of Maternally Happy unflavoured collagen
METHOD:
In a food processor, combine the tahini and lemon juice and process for 1 minute, scrape the sides and bottom of the bowl then process for a further 30 seconds. This extra time helps "cream" the tahini, making the hummus smooth and creamy.

Add olive oil, minced garlic, Maternally Happy collagen, cumin, and 1/2 a tsp of salt to the whipped tahini and lemon juice. Process for 30 seconds, scrape the sides and bottom of the bowl then process for a further 30 seconds or until well blended. Open can of chickpeas and rinse. Add half of the chickpeas to the food processor and process for 1 minute.

Add the remaining chickpeas and process until thick and smooth (1-2 minutes).

Most likely the hummus will be too thick or still have tiny bits of chickpea through it. To fix this (with the food processor turned on) slowly add 2-3 tbs of filtered water until you reach the perfect consistency.

Taste for salt and adjust as needed.

Serve hummus with a drizzle of olive oil and dash of paprika or sumac. Store homemade hummus in an airtight container and refrigerate for up to a week.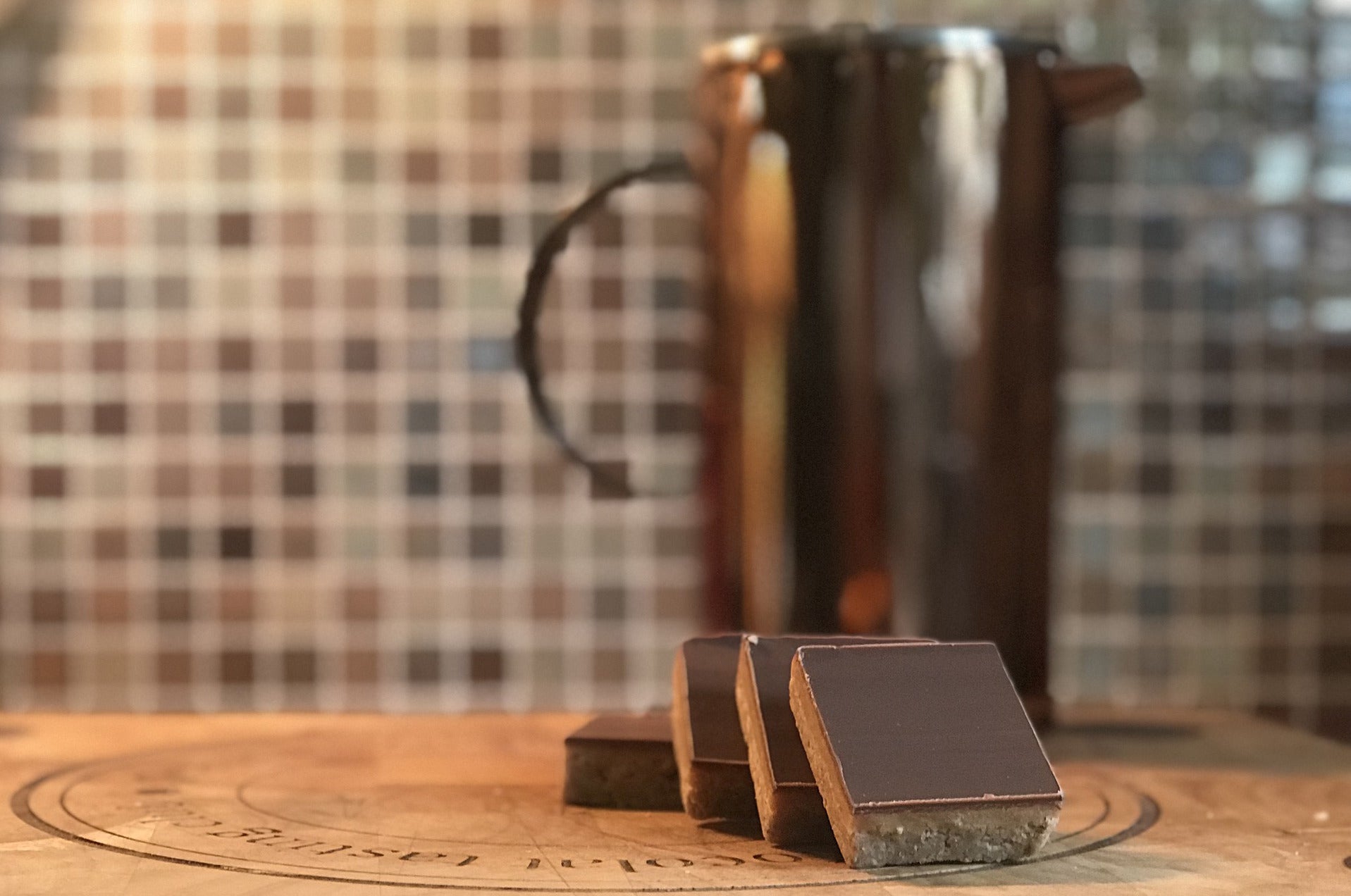 Healthy choc, almond, coconut slice
If you're looking for a delicious slice that could turn from a snack into a meal, this is the one for you! It is one of my all time favourite chocolate-y treats as they are easy to make and nutrit...
Read more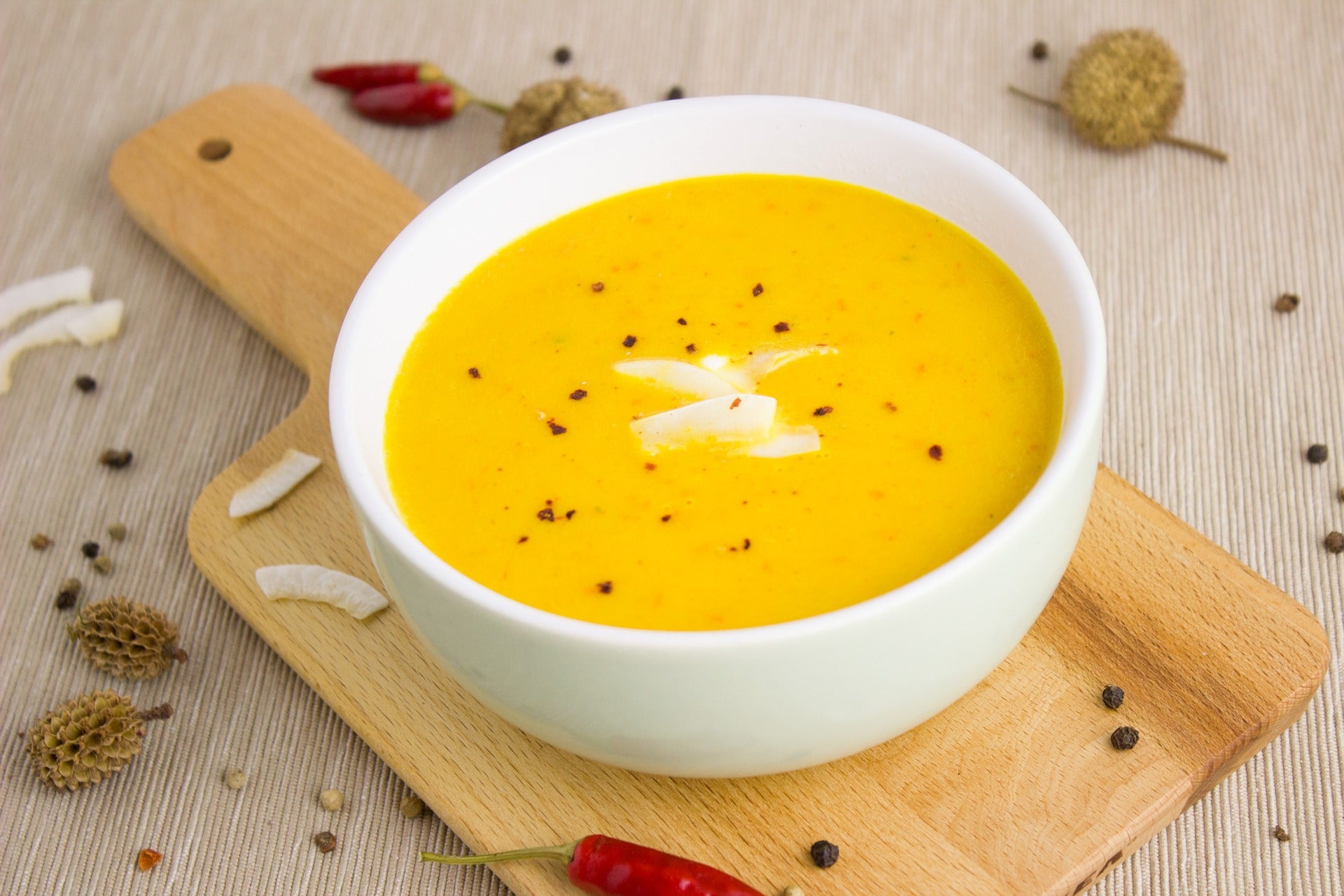 Thai pumpkin and peanut butter soup
This is a nourishing soup, perfect for a winter warmer. It is a simple and easy to make recipe and yes believe it or nut (get it) peanut butter is an incredible addition. There is nothing I dislik...
Read more