My famous crunchy nut mix
Organic granola from a specialty store is delicious, but some of their pricing is not...
And so I decided to create my own home-made crunchy nut mix. It is a family favourite and usually goes within a day.
It is the perfect combination of chewy and crunchy.
My partner takes them to work and a few of his colleagues have even asked for the recipe and then made them for me (so lovely!)
Packed with protein, they are perfect for a sweet snack or to sprinkle over your breakfast in the morning. They are also a great option for a 'lactation' snack.
Ingredients:
2 cups of organic mixed nuts
4 scoops MH unflavoured collagen
1 tbs chia seeds
1/3 cup organic rice malt syrup
1 tbs molasses

½ cup of goji berries

½ cup of organic oats

½ of organic desiccated coconut

½ cup of peanut butter
Method:
Pre-heat oven to 150 degrees celsius

Chop nuts roughly (rustic look is fine)

Combine dry ingredients in bowl

Add wet ingredients- peanut butter, rice malt syrup and molasses

Mix with a wooden spoon until all the ingredients stick together. You can add more rice malt syrup if needed

Line oven tray with baking paper

Spread mixture evenly on tray

Bake for 15 minutes

Allow to cool for 2 hours- this makes it crunchy and chewy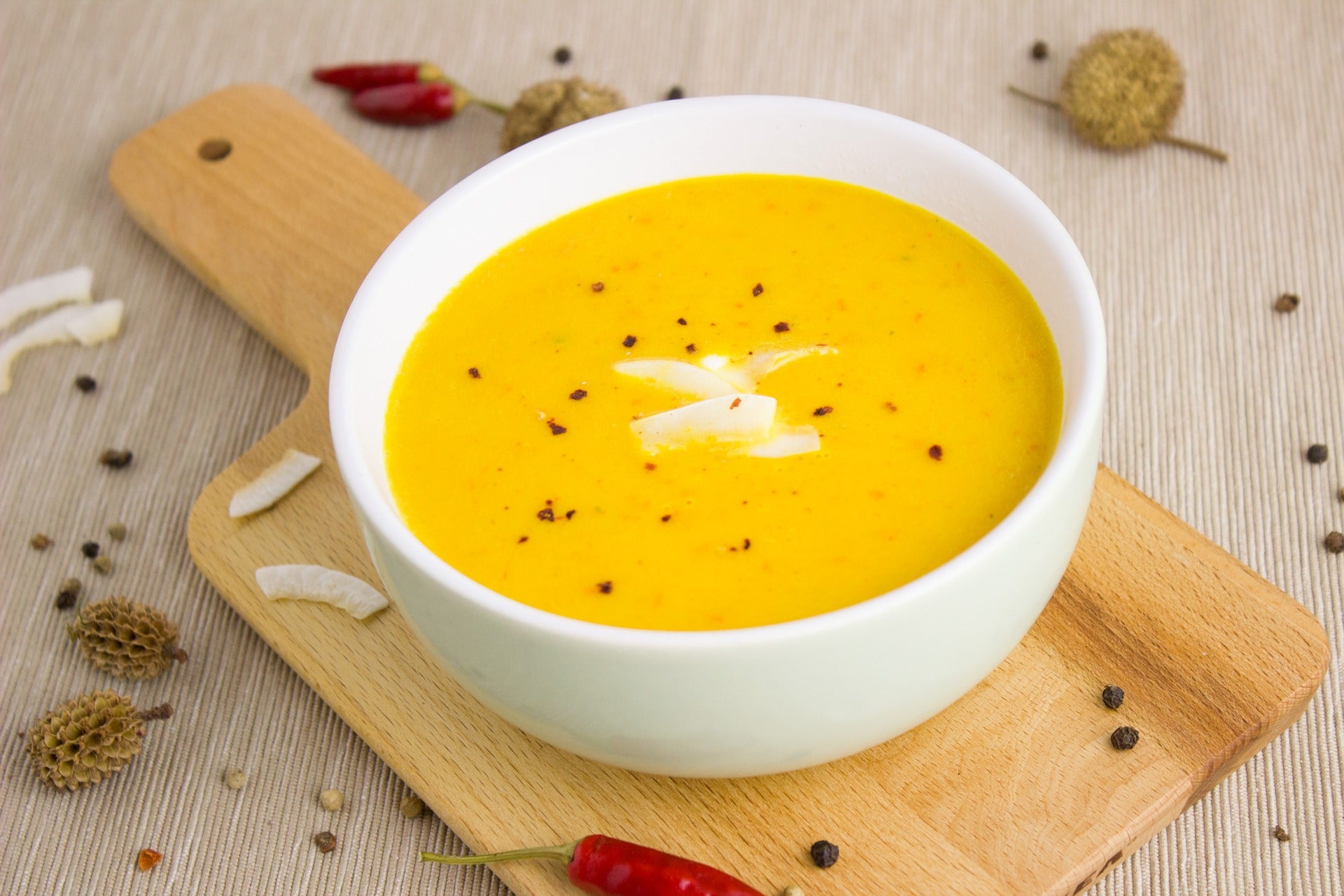 Thai pumpkin and peanut butter soup
This is a nourishing soup, perfect for a winter warmer. It is a simple and easy to make recipe and yes believe it or nut (get it) peanut butter is an incredible addition. There is nothing I dislik...
Read more
This smoothie is nutritious and delicious, containing vitamin C, omega 3's and protein. Flaxseeds and chia seeds are both rich in the omega-3 fatty acids and fibre. Both these superfoods can be us...
Read more