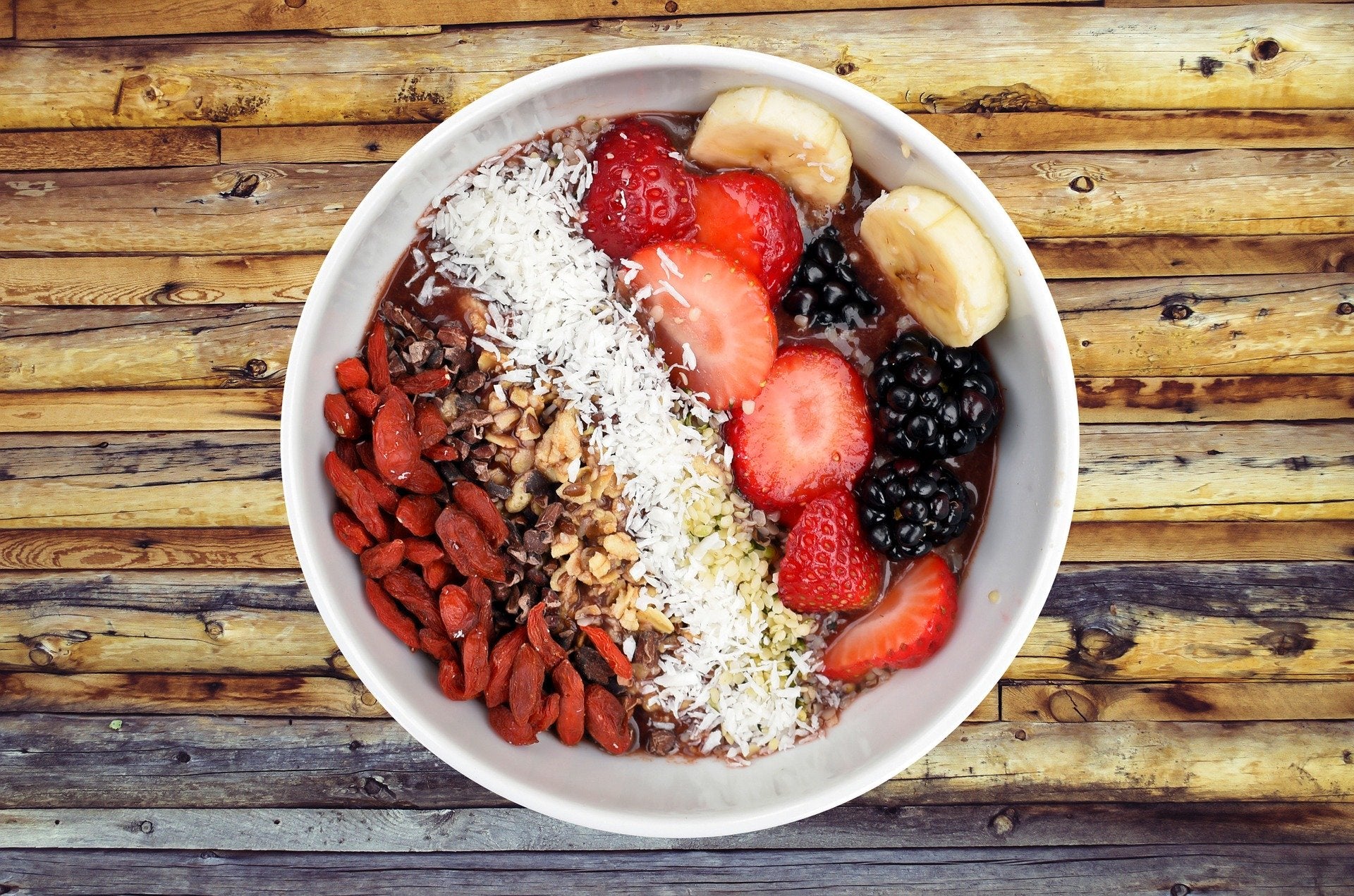 I have this delicious combo for breakfast almost every morning! I will even set my alarm at 5am before a shift to make sure I have time to sit and enjoy every moment of it! It provides you with the energy you need to start your day right.
INGREDIENTS:  
½ cup of frozen organic raspberries

½ banana

½ cup of Nakula probiotic yoghurt (you can buy this from Safeway)

1/3 cup of organic oats

Sprinkle of goji berries

1 tbs of nut butter (peanut or almond are my number one go to's!)

1 tsp of chia seeds
 METHOD:
Blend frozen raspberries, banana, yoghurt and collagen and poor into a bowl.

Assemble remaining ingredients as you please
Nourish yourself with all the greens! Get your prebiotics, fibre, vitamin C and collagen all in one beautifully creamy smoothie. There is nothing I dislike more than scrolling through an essay to ...
Read more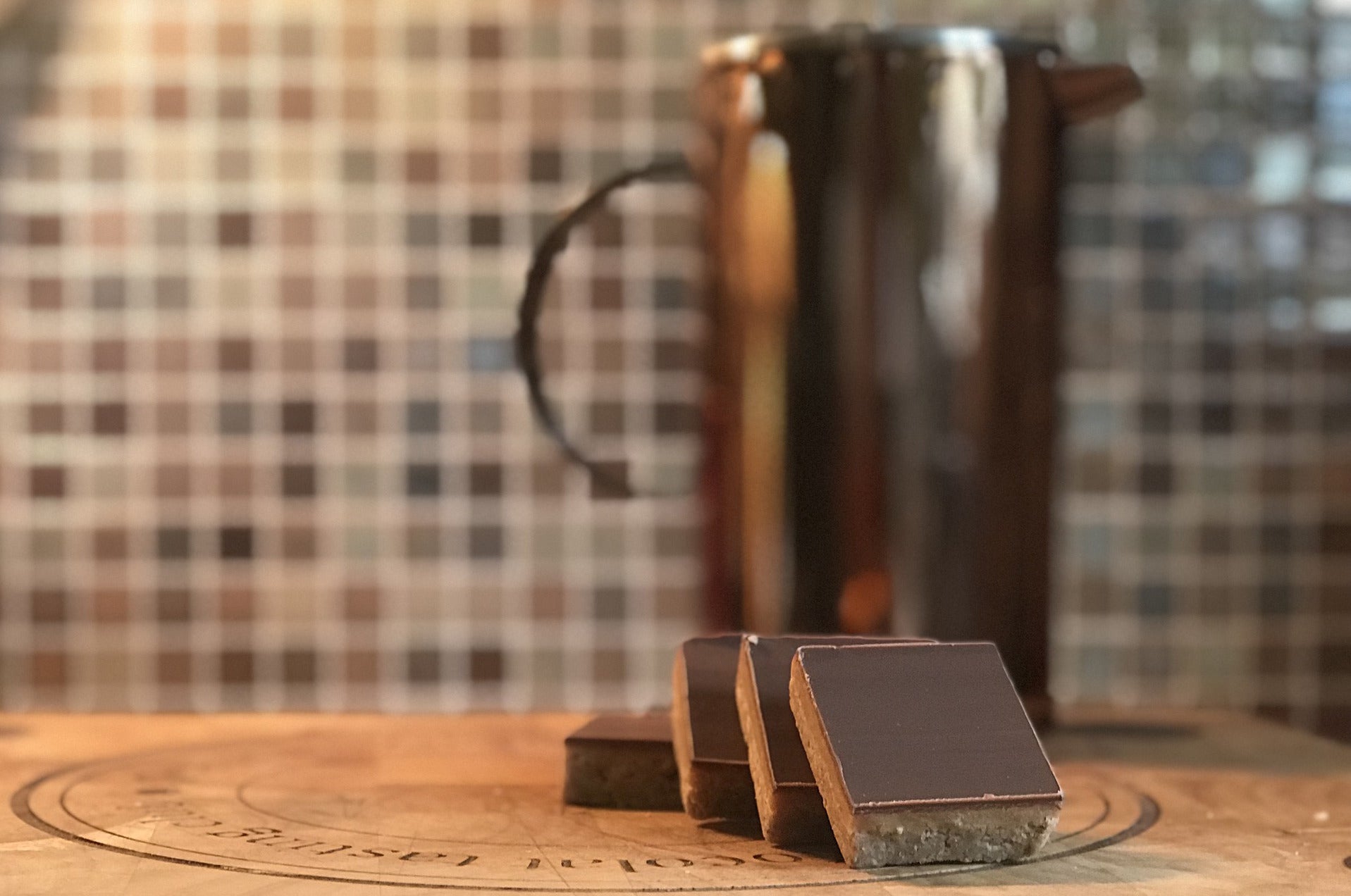 Healthy choc, almond, coconut slice
If you're looking for a delicious slice that could turn from a snack into a meal, this is the one for you! It is one of my all time favourite chocolate-y treats as they are easy to make and nutrit...
Read more